Lefty Lucy were a punk band from Minneapolis. Members included Arzu Gokcen, Frannie Christensen, Derek Johnson, Dave Gatchell, and Nicole Gerber. Arzu Gokcen, Dave Gatchell, and Nicole Gerber would later go on to form Selby Tigers.
Lefty Lucy only released two EPs and appeared on cassette compilations in their brief time together. They also recorded an album, but the master tapes were destroyed in a Fargo flood before it ever saw the light of day.
Fortunately rough mixes exist, and all of this material has been compiled into Phantom Breaker 1993-1996 (mpls ltd 039). Limited edition picture disc, with download included.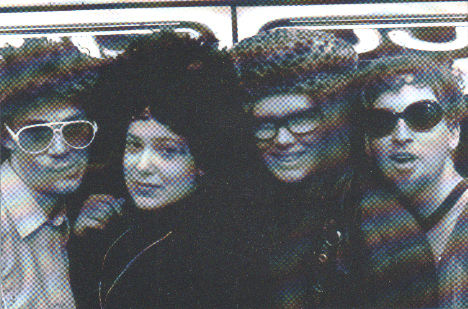 "Every other song reminds me of a different band from that terrain between punk and grungy alt-rock: Squirrel Bait, Gauge, later Husker Du, plus some incidental horns and a "Kids in America" cover for good measure. Worth a spin, even for a first-time listener."